Marketing Strategies during and after the Pandemic
We are successfully completing month 3 of lockdown and looking at a probable month 4. We speak for all entrepreneurs when we say that the economy has taken one of the biggest hits of all time with busines operations coming to a standstill worldwide. It has been estimated that COVID 19 willcost the global economy 2.7 trillion. With rampant layoffs and cost cutting brand development is probably is the last thing in your mind now.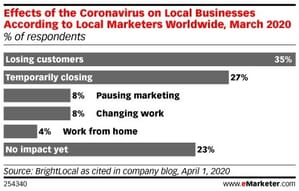 However, we would say that this is the right time to cause a profound impact on your stakeholders and further the credibility of your company amongst your target audience by adapting a few strategies that would prove fruitful to your customers as well as your business.
1.Be Empathetic towards your emloyees and clients
You are completely justified if you feel tempted towards laying off a few employee or pushing your clients for immediate payments. However, instead of taking the cost cutting way, try accomodating your employees with a lesser pay and take payments in the form of installments with your clients. You can even opt to provide a few services to them for free.This will make your employees and clients form strong emotional bonds with you which will be super beneficial in the days to come. If you are skeptical about thie strategy,check out what Asian paints did as a means to boost employee morale
2. Invest more in Digital Marketing
When you are planning out your finances for the company make sure that you delegate a little more amount to be spent on paid ads and social media marketing. It is advisablefor you to go for a company that can promise lead conversions for you.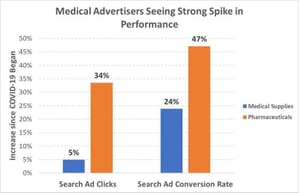 3. Use this time to evolve as a Brand
The only thing constant about any business is that it evolves and changes as per current times. Though the situation might seem sticky right now, it also gives you ample time to run a through market study and find out the current needs of your target audiences and evolve your business to suit them. Use this time as a gift given to you to finally execute the new ideas that you have been putting in the back burner
4. Gear up for Post Corona Shenanigans
This one goes without saying. The market will likely not stay or react the same like it did before March 2020. People would still be edgy and testy with all the negative news floating around them. However, there will also be a considerable boom of demands. Therefore, make sure you are always aware of the current market pulse and make your move at the right time.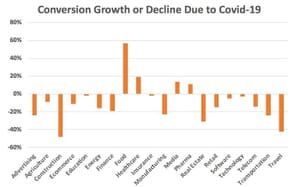 It is a given that the next few months will still be marred with the effects of this pandemic. It also does not help that the numbers of people affected is on an all time rise. But if you play your marketing and business strategies right, you can be one of those few companies that could ride the boom wave of economy in triumph.