What is Content in Digital Marketing?
What is a solar system without the sun?
What is a house without doors?
What is butter chicken without chicken?
Just one word – Incomplete. That is what Digital Marketing is without content.  Content is the presentation of information in a particular form to satisfy a given purpose. Content is what gives a digital marketing campaign its essence.  Valuable, relevant and consistent content helps attract and retain customers for a longer period of time. It helps your customers believe in you and understand what you are selling.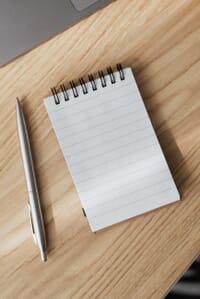 How do we market using content?
Content marketing is a field, which focuses on creating and distributing interesting, attractive and relevant content to drive profitable consumer action. When used effectively, it builds strong consumer-marketer relationships with trust as the main driving force. Content has 3 duties to fulfil:
The content you write should be able to attract the correct customer base to your site, engage them with the content by making them relate to it and then when they are delighted, nurture them so that they stay loyal to your brand. The key to successful content communication is by completing these stages in the same manner!
Content in digital marketing has 5 main components:
1. Purpose
What is your goal? Do you aim to market your product and gain customers on short-term basis or do you want to build a relationship with customers so that they believe and use your brand on a longer term? Make a note of your ultimate goal. Start off with attracting customers with the information that you feel is necessary in your marketing campaign. A goal-oriented campaign is sure to succeed in the stipulated time.
2. Audience
Who is reading your content? Is it a school student who does not understand huge technical terms? Or is it a corporate worker who lacks time? Know who your target audience is. Build user personas and analyze why they need to read your content. If they need to, then why should they read yours and not any other content. User personas help you connect to people through content that can relate to them.
3. Information
This is the whole and soul of your content. This is what the reader sees. Information can be of various types depending upon the target audience. It can be something that strikes the person emotionally, helping them reminisce and feel internally connected to the brand. It can also be something that educates or helps them understand a concept better. Information can be in the form of direct promotion as well. The quantity of the information you provide entirely depends on your target audience.  Quality is independent of all factors. Ensure that your content is of the best quality and is edited thoroughly eliminating any kind of grammatical or spelling errors. Avoid using jargons. Also, try to make your content SEO friendly so that it can be easily located by search engines.
4. Form
Content can be plain text, or it can be populated with graphics or images. Content can be large or small. Graphical content attracts more customers than plain content does.
5. Channel
This is the medium through which your content is marketed. Digitally, content can be marketed through advertisements after videos, in search or in apps. Content can also be marketed through social media sites like Facebook, twitter, Instagram, LinkedIn, etc. Your content will change based on the channel of promotion. Your content should be promoted well too using necessary media.
Content is a necessary part of digital marketing. It needs to be written correctly and maintained in a content bank for future use. Creating content and being an expert in it is a gradual process. No matter what you are doing currently or what your business is, knowledge about content will always help you.