If the title caught your eye, we are pretty sure you have been curious about it or are trying real hard to kill some 
lockdowntime
. Either ways, you win! And no we aren't mincing words to 
judge your personality
, the title speaks for itself. If you have managed to
 build a persona
 out of yourself or your company, congrats! You have officially arrived to the 
brighter side of digital marketing
 2020! If you are clueless about what we are saying then read ahead!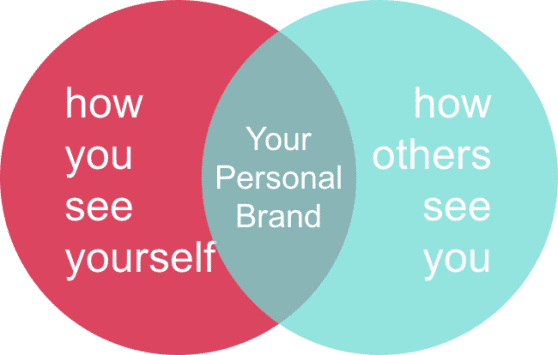 We are very sure you might have noticed a lot of 
influencers/personalities
 in your social media accounts "going live" It's not out of sheer boredom or coinincidence that people are going live during the lockdown. We can say for sure that most of these accounts will witness a 
boost in the number of followers and engagement percentage
 by the end of lockdown. Why you ask? 
Personal Branding
. We will paint a very relatable picture for an example. If you are going online to check up referrals for a particular business, whats the first thing you open? Google,right? Millions of people rely on Google's reputation of providing credible data.This, my friend, is called 
Personal Branding
. 
82%
 of investors prefer on a 
brand with strong reputation
 before making investment decisions. With the recent boom in digital marketing, personal branding is growing at exponential rates with 
87%
 of company executives choosing 
online reputation management
 as one of their highest strategy risks.
What do I get out of Personal Branding?
It's quite simple actually. Close to 
76%
 of the businesses assume that their online reputation is above average without even giving it a basic audit and 
97%
 of your potential customers and 
53%
 of decision makers read online reviews before they decide whether to associate or not with your brand. A 
40%
 loss in revenue is reported by business with poor Personal branding.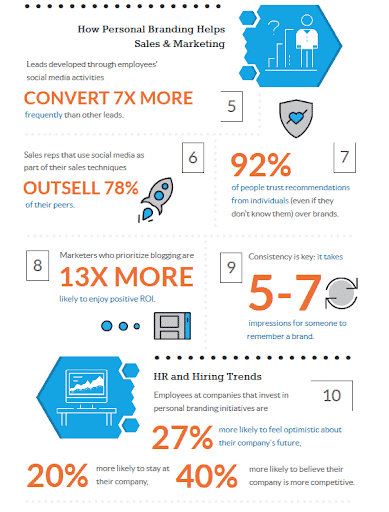 Building your personal brand
 takes time, planning, creativity and consistency. With the right type of perosnal branding you can 
increase sales percentage
 by 23. A good personal brand creates a strong organisational culture within your company which leads to your company employees acting as indirect 
brand ambassadors
 of your enterprise. In addition to this a majority of factors such as 
content strategy and strong digital marketing 
are key in creating a strong personal brand
References
https://www.entrepreneur.com/article/280371
https://www.slideshare.net/AaronYoung86/online-reputation-management-statistics-2019-digitalox-ltd
https://venngage.com/blog/branding-statistics/